New England Society Timeline
New England Society Event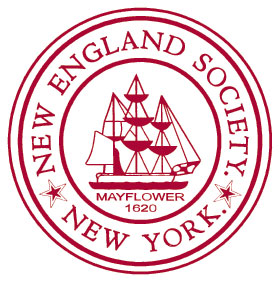 1805
The New England Society is founded on May 6. James Watson, successful merchant and U.S. Senator, is elected first NES President.
First Annual Dinner was held on December 21 at the City Hotel on Broadway with 154 members in attendance; 18 toasts were made.
1806
A Charity Committee is established at the November 14 Board Meeting, and 50 loads of oak firewood are ordered for the "suffering poor from New England".
1812
On December 22, NES hosts its Annual Dinner. After 18 toasts were made, guests U.S. Naval Officers, Commander Stephen Decatur, Jr. and Captain Isaac Hull, both War of 1812 heroes, retired early. An additional 23 toasts were enjoyed.
1816
Annual Dues: $2.50 with a $5 initiation fee; Life Membership category established at $50.
1817
First annuity of $50 was paid to the widow of Captain Sherry
1832
Daniel Webster, statesman and orator, speaks for the first time at the Annual Dinner. There is no record of this address, but those of 1843 and 1850 are preserved.
1835
NES Treasury contains $11,301.94.
1843
Members travel to Boston by steamboat and train to take part in the June 17 dedication of the Bunker Hill Monument.
1858
William M. Evarts, founder and president of the New York Bar Association, Secretary of State and U.S. Senator, is elected 11th NES President.
1868
Bust of Daniel Webster by sculptor Thomas Ball was presented to NES by William H. Aspinwall, Esq. Now on loan to Dartmouth College, this bust was the basis for Ball's statue of Webster located near the West 72nd Street entrance to Central Park.
1870
Essayist and poet Ralph Waldo Emerson delivers his last public address at the New England Society's 65th Annual Dinner.
1872
First NES reception with Ladies was organized on February 6th at Delmonico's with 400 people. Tickets: $4 for gentlemen and $3 for ladies. The event netted a $281.15 profit and all agreed to hold it annually.
1875
President Ulysses S. Grant and General William Tecumseh Sherman attend the 70th Annual Dinner. The New York Times provides lengthy coverage of the event.
1876
Mark Twain (Samuel Clemens) is a guest and speaker at the Society's 71st Annual Dinner. He delivers a speech The Weather of New England.
1880
Ulysses S. Grant, victorious commander of the Union Army and U.S. President (1869-1877), speaks at the 1880 Annual Dinner.
1885
June 6 is the unveiling ceremony of the Pilgrim Statue by sculptor John Quincy Adams Ward, a gift to New York from NES erected at the East 72nd Street entrance to Central Park.
1889
J. P. Morgan, noted financier, book collector and philanthropist, is elected 26th NES President.
1907
NES Treasury contains $150,000.
1920
NES donates $50,000 to build a fireproof portico for Pilgrim Hall Museum (U.S. Register of Historic Places) in Plymouth, MA. Founded in 1824, it is the oldest public museum in the country.
1927
NES appropriates $5,000 for the relief of sufferers from the Vermont floods.
1933
NES helps fund a replica of the Aptucxet Trading Post in Bourne, MA on Cape Cod. The post (est. 1627) encouraged trade with Pilgrims and Native Americans.
1945
NES launches the College Students' Loaning Fund to provide emergency loans to New England college and university students. The Fund runs through 1990.
1952
NES establishes the Reginald T. Townsend Award to recognize outstanding achievement and the finest attributes of the New England character.
1953
The NES Scholarship Program is launched to fund New York City students attending New England colleges and universities.
1963
The Annual Dinner scheduled for November 25 is postponed due to the death of NES Member President John F. Kennedy.
1985
Rededication Ceremony for the 100th anniversary of the Pilgrim Statue in Central Park.
2005
NES celebrates its 200th Anniversary, and receives citations from Gov. George Pataki and Mayor Michael Bloomberg.
2011
The New England Society Book Awards are launched to recognize books that honor New England culture.
1805
Thomas Jefferson is President of the United States. New York City population: 75,770.
1806
Meriwether Lewis & William Clark conclude their exploration of the Louisiana Territory & Pacific Northwest.
1812
War of 1812 begins.
President James Madison is reelected.
1816
James Monroe is elected 5th U.S. President.
1817
Harvard Law School founded.
Mississippi becomes the 20th state.
1820
New York City population: 123,706
1832
Charles Carroll, last surviving signer of the Declaration of Independence, dies at 95.
1835
Texas War for Independence begins. Alexis de Tocqueville's Democracy in America is published.
1843
First major wagon train with 1000 pioneers sets out from Missouri on the Oregon Trail.
1857
Central Park opens.
1858
Trans-Atlantic cable laid.
1868
Ulysses S. Grant is elected 18th U.S. President.
Construction begins on the Brooklyn Bridge.
1872
Yellowstone National Park is created.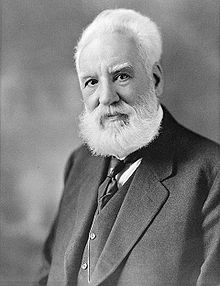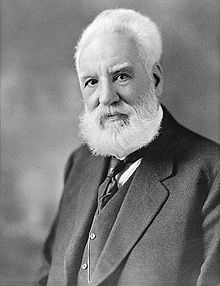 1876
National League of Baseball founded.
Alexander Graham Bell invents the telephone.
1880
New York City population: 1,206,299.
1885
Grover Cleveland, 22nd U.S. President, is inaugurated.
Washington Monument completed.
Benjamin Harrison becomes 23rd U.S. President.
North Dakota, South Dakota, Montana and Washington become states.
Jane Addams founds Hull House.
1903
Binney & Smith sell their first box of Crayola crayons.
1907
Theodore Roosevelt is U.S. President.
First electric ball is dropped in Times Square.
1920
The Nineteenth Amendment granting women the right to vote is ratified.
1927
Charles Lindberg makes first transatlantic flight.
The Jazz Singer, the first "talkie" (motion picture with sound), is released.
1930
New York City population: 6,930,446.
1931
Empire State Building opens on May 1.

1952
Dwight Eisenhower is elected 34th U.S. President.
Debut of the Today Show.
1953
Dr. Jonas Salk announces successful trials for his polio vaccine.
1963
U.S. President John F. Kennedy is assassinated on November 22 in Texas.
1980
The Central Park Conservancy is founded.
1985
Ronald Reagan is inaugurated for a second term.
2007
Nancy Pelosi becomes the first woman to serve as speaker of the U.S. House of Representatives.
Space shuttle Atlantis touches down at Kennedy Space Center, ending the 30-year U.S. shuttle program.