In 1962, the New England Society created the J.P. Morgan Award named for the noted financier, art collector and philanthropist who was the Society's 26th President. This Award is presented annually to a member who has demonstrated outstanding service and devotion to the New England Society. Award recipients are listed below:
Edward Allen Pierce, 1962
Charles F. Noyes, 1962
Windsor C. Batchelder, 1963
Henry Sweall Woodbridge, 1969
Reginald T. Townsend, 1970
John A. Morris, 1973
John R. Burton, 1974
Peter R. Compton, 1979
Fred M. Filoon, 1981
Robert L. Sterling, Jr., 1983
John A.H. Carver, 1984
Walter W. Frese, 1985
Thomas P. Peardon, Jr., 1986
Roland F. Pease, 1987
Eben W. Keyes II, 1988
Alan D. R. Frese, 1989
John L. Adams, 1909
Adelaide Perry Farah, 1990
Doran A. Mullen, 1991
Jean Valentine Winant, 1992
Kenneth A. Meneken, 1993
John F. Flaherty, 1994
Clarence Harvey Kelley, 1995
Mary Anna Ajemian, 1996
James G. Black, 1997
Thomas C. Hills, 1998
Jeremy D. Poth, 1999
Cornelia H. Greenspan, 2000
Frederick A. Parker, Jr., 2001
S. Scott Nicholls, Jr., 2002
Judith Anne Bliss, 2003
Allison Bailey MacEachron, 2004
Robert E. Morris, Jr., 2005
George A. Doyle, Jr., 2006
Ward Miller, 2007
Arnold Hayward Neis, 2008
Caroline A. Camougis, 2009
Gail C. Gaston, 2010
Anna J. Bulkot, 2011
Stuart D. Baker, 2012
Jay Sherwood, 2013
J. Scott Glascock, 2014
Anne Hall Elser, 2015
Jan Whitman Ogden, 2016
Ellen Scordato, 2017
Michael A. Kovner, 2018
Jennifer Mitchell, 2019
Sara Hunter Hudson, 2020
Nancy "Sunny" Hayward, 2021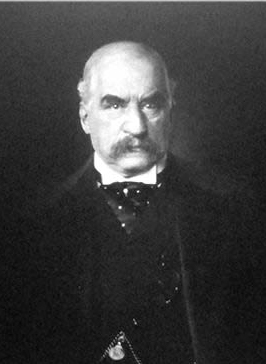 John Pierpont Morgan, NES President 1889-1891, photographed by Edward Steichen in 1903.